Oxygem Pool Care offers a range of automatic pool cleaners at competitive prices for all pool types, including products shown below. Ring 0402 386 280 to discuss what suits your pool best.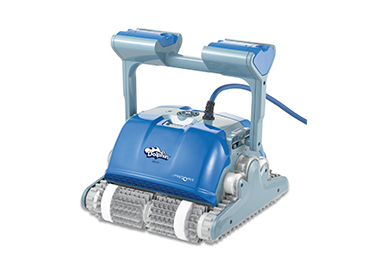 Maytronic Dolphin Supreme M500/M 400
Electric robotic cleaner. Cleans and scrubs with 3 brushes including a waterline scrubbing feature. Floor and Cove areas cleaned. Cartridge filter for ultra-fine filtering. Remote control to give you extra control. Suit pools up to 15 meters long.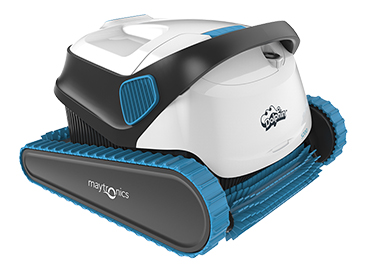 Maytronic Dolphin S Series E300i
The latest in robotic cleaners. Experience total control with MyDolphin app for convenient cleaning program setting and operation control. Light-weight, easy maintenance.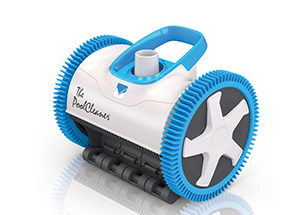 Lincoln The Pool Cleaner (2 Wheel)
Suction cleaner. The most technologically advanced pool cleaner of its type in the world. Built on 30 years of experience in USA and Europe and now in Australia.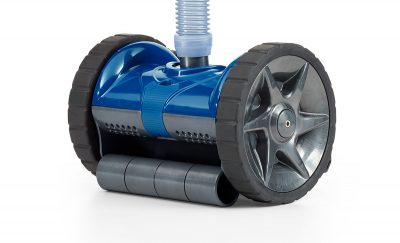 Pentair Rebel Blue & White
Perfect for thorough cleaning coverage of pools with hard-to-clean dirt and debris, the Rebel has a programmed cleaning cycle and compact, two-wheeled design for easy maneuverability over pool bottoms, up 90° floor-to-wall angles and into tight corners. So, it sucks up debris other cleaners miss.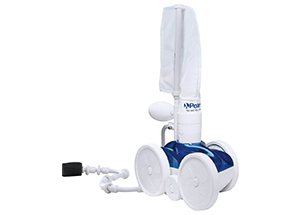 Zodiac Polaris Vac Sweep
180, 280, 380 Pressure cleaner. Powered by double jets and a separate booster pump, the Polaris 280 is suitable for all in-ground pools. It sweeps, scrubs, and vacuums the bottom, walls, and steps of all pool surfaces.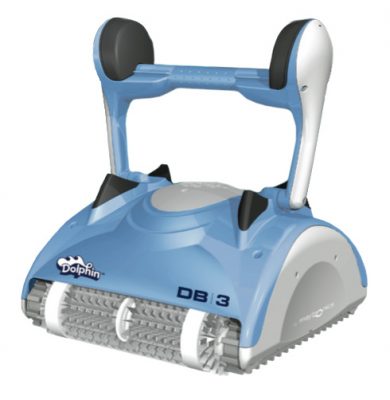 Maytronics DB3 Pool Cleaner
Scrubs, brushes, vacuums and filters the entire pool.Cleans walls, waterline and benches.Self-contained inner filter bag collects dirt, debris and even fine dust particles.Environmentally-friendly cleaning process requires less chemicals.Adjustable handle floats for optimal pool coverage.Low voltage – low energy consumption.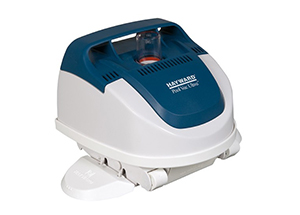 Hayward Pool Vac Ultra
Suction cleaner.Operates off suction power of existing pump filter system. Moves by flow of water being pulled though cleaner. Connects directly to skimmer. Cleans all pool surfaces.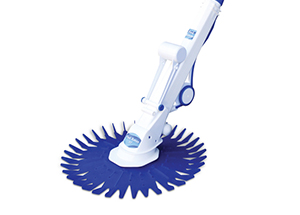 Pool Ranger Pool Rover
Suction cleaner.Rugged construction with solid body. Cleans all pool surfaces.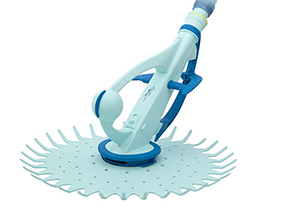 Onga Hammerhead
Suction cleaner Relentless in its pursuit of dirt and debris, the Hammerhead has a patented silent flapper design, which creates kinetic energy to power the cleaner around your pool.